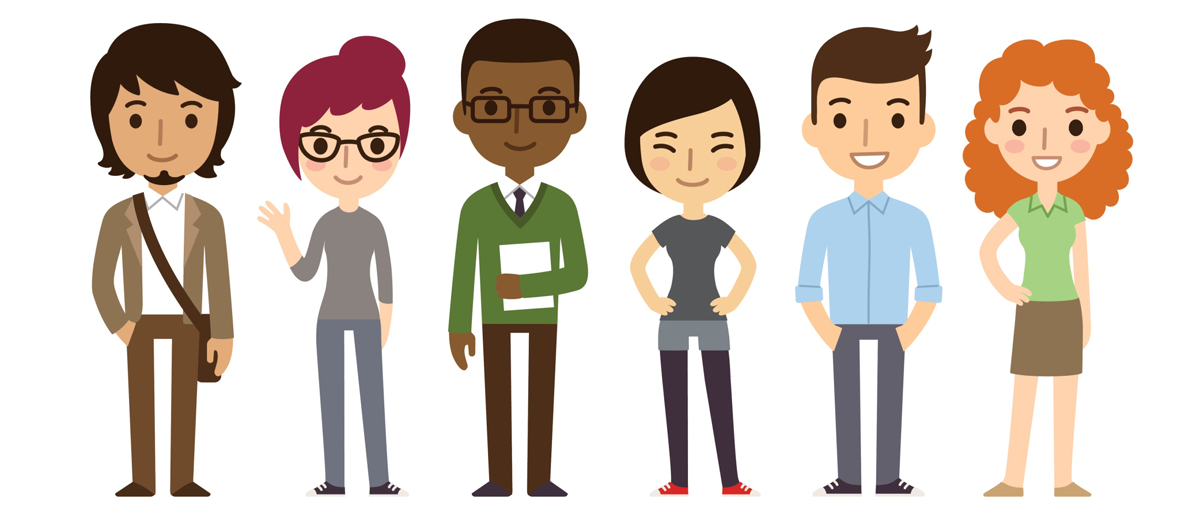 Create a successful inbound marketing strategy starts with creating a detailed buyer persona.
Well-illustrated buyer personas can help you find the best ways to attract your intended audience (traffic), convert hot leads, and slowly nourish those leads into loyal paying customers.
But first, let me explain what a buyer person exactly is and why they're significant.
Here's a quick definition of a buyer persona, in case you weren't familiar with it:
According to HubSpot, a buyer persona is a representation of your intended customers based on real data and market research about your existing customer. When creating a buyer's persona, remember to include their demographics (nationality, religion, ethnicity, etc), behavior pattern, urges, and goals.
Remember – The more specific you are, the better.
Why creating a buyer persona so important for creating a killer inbound marketing strategy?
A well-researched buyer persona will help you find where to invest most of your time, which helps align the business processes in your organization.
The result: This eventually leads you to drive more valuable traffic, leads, and customers to your website. Here are just a few examples of buyer personas:
Mary – a buyer of marketing software

Fred – a buyer of operations management equipment

As you'll discover later, the secret to creating a highly accurate buyer persona is simply asking the right questions to the right person, and presenting your discovery in a way that is helpful for others.
Further, Nick Salvatoriello, a professor at HubSpot, describes why creating a buyer persona a necessary step for developing a killer inbound marketing strategy:
Before you start to post anything on your website or even write, you should first know exactly whom you're speaking to.
Selecting a buyer persona for each piece of content you post on your website is key to offer valuable content and related offers that eventually help lead conversions.
Many "newbie" marketers skip this vital step and dive straight into creating content and developing campaigns. A recent study conducted by ITSMA shows that only 44% of inbound marketers use buyer personas.
And you know what's worse?
Of those firms who said they created a buyer person, only 15% are actually using them effectively!
Remember this – there's nothing wrong with creating a buyer persona. It's very useful, as it has always been from the dawn of the century. It's just that most marketers aren't spending enough time to do a proper research.
Check out this informative infographic on "How to Create Insightful & Actionable Buyer Personas."
So… how do you create your own buyer persons?
If you're completely clueless about creating buyer personas, we highly suggest that you check out the free course developed by Inbound Marketing Singapore, called Inbound Marketing Singapore Certification.
This free course will teach you everything you need to learn about inbound marketing. It also includes a 3 hour long HD quality video content that explicitly shows you how to create a user buyer persona, step-by-step.
Or, if you would like more information about the course, maybe you'd be interested in checking out this blog post we recently published on our blog – 11 Lessons You'll Learn from Taking the Inbound Certification. Here's how you can create a buyer persona in 3 easy steps:
Essentially, there are only 3 ways you can research about your buyer personas:
1. Gather info from internal stakeholders
2. Gather data from sales and marketing tools
3. Or, take interviews with your real customers, leads, and even lost leads.
As you perform your persona research, you may uncover much interesting information – things such as what makes your buyers engage, what prevents them from making a purchase, or what test/rule your buyer uses to evaluate competing solutions.
The more you use these research strategies, the more specific, actionable, and valuable your personas will be.
If you're still lost, here's a reference titled 21+ profiling questions to help you get started with creating your buyer personas.
These important questions will keep you on track of researching and defining your buyer personas based on several factors such as their profile, role, challenges, goals, personal background, and buying preferences.
Here's the post: 21 questions you need to always ask when creating your buyer personas.
Once you've done your persona research, all that is left to do is to summarize your discoveries into a useful format and share them with your team members.
Luckily for you, we've made this buyer persona template for you – absolutely free of charge.
Here's what you just learned:
Buyer personas is a key part of a very successful marketing strategy
The more specific and well researched your personas, the better the results.
The answer to developing buyer personas is to ask right questions to the 'right' audience.
Basically, there is 3 buyer persona research methods – conduct interviews with stakeholders, using analytics data generated by sales and marketing efforts, and interviewing real customers, lead, and even lost leads.